Unfortunately, many people don't truly take the time to understand the harmful effects of conventional cleaning products. For so many years, these mainstream products have been advertised as the most effective way to keep your space clean and bacteria-free.
Fortunately, there is a better way…
Using eco-friendly cleaning products to sustain a professional work environment also comes with life-changing health benefits. As long-term sustainability is the goal, your dedication to green cleaning starts with receiving regular commercial building cleaning services.
Keep reading to discover why you should trust the professionals to get the job done right!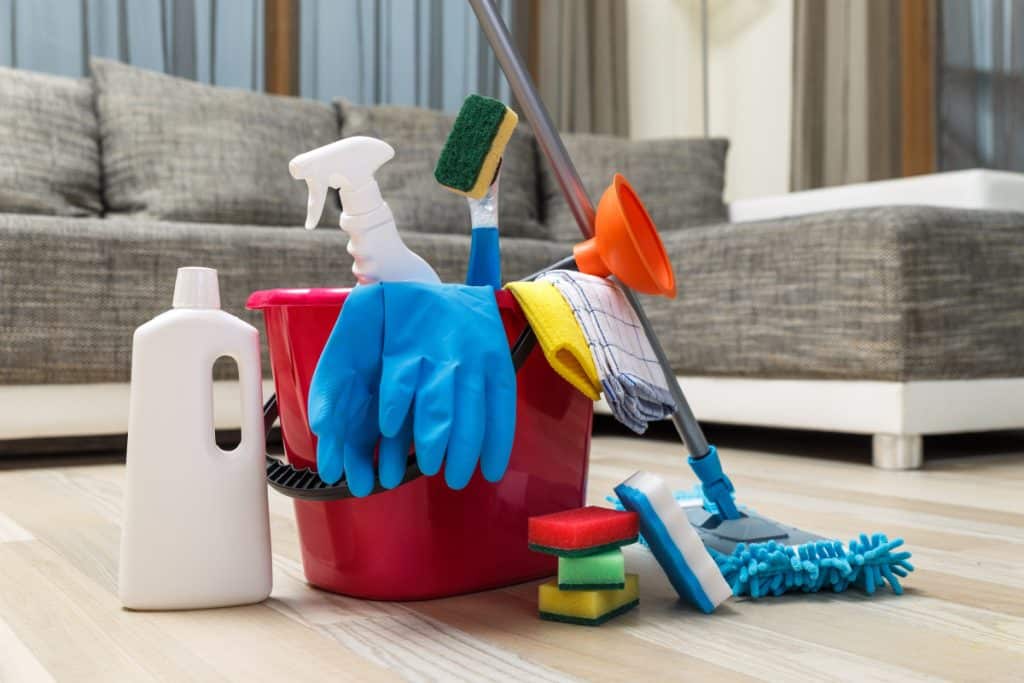 Long-Term Sustainability Is The Key
If everyone in the world continues to spray harsh chemicals into the air when they need a deep clean, our bodies will continue to suffer. Additionally, the lower levels of sustainability within chemical-ridden cleaning products are going to quickly begin to show.
Because the main chemicals being used in these products are sourced from fossil raw materials, the Earth's natural resources are being consumed faster than they can be produced.
That sounds like trouble!
Protect The Environment And Yourself
When you commit to investing in environmentally friendly cleaning products, you are not only supporting the companies who put in the effort to protect the planet but you are also safeguarding yourself and others.
There are warning labels on toxic cleaning products for a reason…
Eliminate The Dreaded Allergen Takeover
As you may know, many people suffer from seasonal allergies. That being said, there are certain places they step into that cause their allergies to act out. You don't want your establishment to be one of those places!
Maintaining a high level of professionalism within your workplace translates to having a clean space that supports the productivity of your employees. Investing in specialized day porter services to handle everyday tidying tasks will allow you to focus on the future.
Breathe Deeply… The Air Is Actually Fresh
Have you ever walked into a room that smelt like chemicals?
Of course, we've all been there and it's not a pleasant place to be! Luckily, there is a cost-effective way for you to sidestep this issue in your place of business. Partnering with a professional cleaning company that places a major focus on green cleaning is where to start!
Eliminate the problem of indoor pollution by ensuring your employees aren't subject to volatile organic compounds. These compounds have been directly linked to serious health and cognitive issues that no one should have to endure.
With eco-friendly cleaning products, your air will be just as spotless as your surfaces!
Stand Beside Companies That Support A Brighter Vision
I.M.K. Cleaning Services is one of those companies!
We continue to create in-house cleaning products that are pushing the commercial cleaning industry in a more sustainable direction. Our goal is to ensure successful businesses like yours can continue to elevate through an aesthetic appearance and smooth internal operations.
Every member of our team believes that this kind of growth starts with a company that trains passionate professionals. We continue to innovate so your business is part of the solution!
Help Us Set The Standard For Excellence With Green Cleaning
For over 13 years, I.M.K. Cleaning Services has been dedicated to providing the high-quality deep cleaning services businesses need. We understand that a simple monthly scrubbing isn't enough to uphold the professional standard you wish to display.
Our highly skilled team happily provides our valued clients with spotless clean they are proud to put on display. Are you ready to start setting the example for what a green clean can truly mean?
Connect with one of our professionals to experience this premium service first-hand! 
Also Read: 10 Commonly Missed Areas a Professional Cleaner Never Overlooks