Welcome to the topic Commercial Cleaning Services Near Me.
Why are Commercial Cleaning Services essential for a business?
Are you having trouble keeping your office or building clean? You're not alone; it's a problem shared by all workplaces, especially since the pandemic and the consequent requirements to disinfect frequently used surfaces. When you have a few employees, it is more cost-effective to do the cleaning in-house, i.e., you do it yourself. However, as your company expands and recruits more employees, your time is better spent on tasks that contribute to the main activities of your business.
Is it more economical to hire commercial cleaning services?
In-house workplace cleaning will eventually reach a tipping point. To know if it's there, you can do a cost-benefit analysis, which should aid you in reaching and reaffirming a decision. When analyzing, do consider other factors as well: for example, the decrease in employee sick leave or increase in productivity due to a cleaner workplace. However, if you're a fairly established business, hiring a commercial cleaning service near you will almost always be more economical.
Meet industry-specific cleaning standards:
Whatever the industry, cleanliness in the workplace is critical. As a responsible business, one should create a secure, sanitary, and productive environment. Although in-house cleaning can help maintain a good working environment, hiring a commercial cleaning service is still recommended.
Hiring specialized services is even more critical if you work in the industrial sector. Industrial workplaces have many occupational health and safety concerns, ranging from toxic substances to heavy machinery. A professional who understands the intricacies of your specific industry is required to clean a hazardous worksite.
Hiring a professional cleaning service will ensure your organization runs as efficiently as possible. More pertinently, it will keep you out of a slew of legal entanglements.
With so many factors to consider, the cleaning process can become daunting. However, with the assistance of a specialized commercial cleaning service near your area, like www.imkllc.com for folks in Michigan, it can become simple and easy. Professional cleaning services will be acquainted with the protocol and assist your company in meeting industry standards. Thanks to their expertise, you can trust that your company follows all pertinent laws and regulations.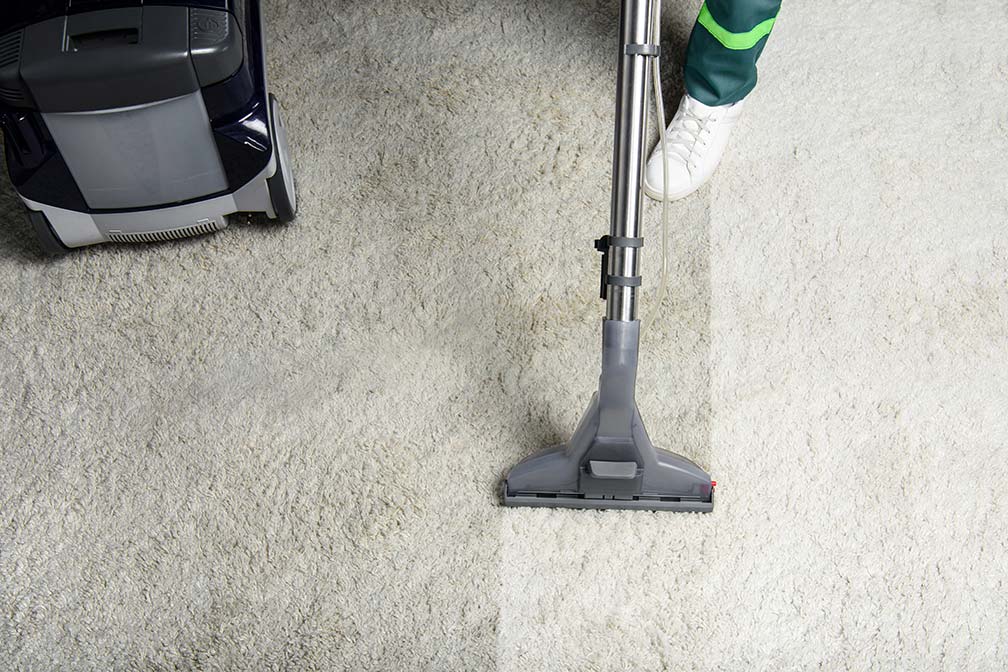 For visitors/associates, cleanliness is a sign of trust and dependability:
One of the many advantages of hiring a professional cleaning service for your office is that it will help you make an excellent first impression on any clients or associates that enter your building. When it comes to businesses, first impressions can be crucial. A poorly maintained or dirty office can give the wrong impression to potential business prospects.
Hiring professional cleaners ensures you always work in a clean environment and project a positive image to the general public and prospective associates.
Commercial Cleaning Services Are More Thorough
Commercial Cleaning Services like www.imkllc.com are also more thorough. Commercial cleaners will probe more profound, not only cleaning your office but also identifying areas that need disinfecting, sterilizing, and decontaminating.
For example, you do not want your employees cleaning up in a viral pandemic. Instead, you'd hire decontamination experts for peace of mind and to ensure compliance with health regulations.
Are you looking for tips to clean your carpet like a PRO? Watch the video here.
Fewer repairs:
Keeping equipment and supplies, restrooms, meeting rooms, and other areas clean and decontaminated will also contribute to fewer repairs. Paint on walls, for example, lasts longer when the surfaces are cleaned regularly. Keep some cleaning supplies handy even if you entrust office cleaning to a service provider.
Keeping the workplace clean will help employees be more productive.
A clean and orderly workplace can also help improve the morale and productivity of your employees. Working in a clean environment can be helpful, and a decluttered workspace can increase productivity. A clean and clutter-free workplace environment can positively affect employee motivation and psychological health while working.
When you appoint a commercial cleaning company like www.imkllc.com, your employees will no longer squander their time on cleaning chores. Employees won't have to be assigned a time to tidy up the office. Employees could instead concentrate on other critical tasks that propel their enterprise forward.
Commercial Cleaning Services Provide a "Deep Clean":
Many unpracticed commercial cleaning companies only undertake the most basic cleaning practices. Debris piles up on top of closets, racks, window shades, and in difficult-to-reach areas. Fabric-covered cabinetry disperses waste and unpleasant smells.
Maintaining your workplace must include keeping debris, grime, and pollutants off furniture, built-ins, workstations, surfaces, and other spots. A professional cleaning aids in preventing carpets from becoming heavily pigmented and damaged, with deep-seated dirt that may only be removed by having to replace the carpet at a heavy price. Long-term savings can be significant.
Small businesses and offices typically require more thorough commercial cleaning than residential cleaning. Because the components and soft furnishings used in these workplaces most often resemble those used in domestic homes, both solutions are usually the same. An office kitchen is no different from a home kitchen, and although an office carpet may be more durable than a home carpet, they are functionally equivalent.
Commercial cleaning services encompass more outstanding cleaning tasks carried out routine throughout the year, as opposed to daily cleaning. Everyday commercial cleaning tasks in office settings include cleaning and sanitizing workstations and desktops, deep cleaning furniture, and decontaminating the restrooms and kitchens. Establishments also recruit commercial cleaners after renovations or before and after relocation.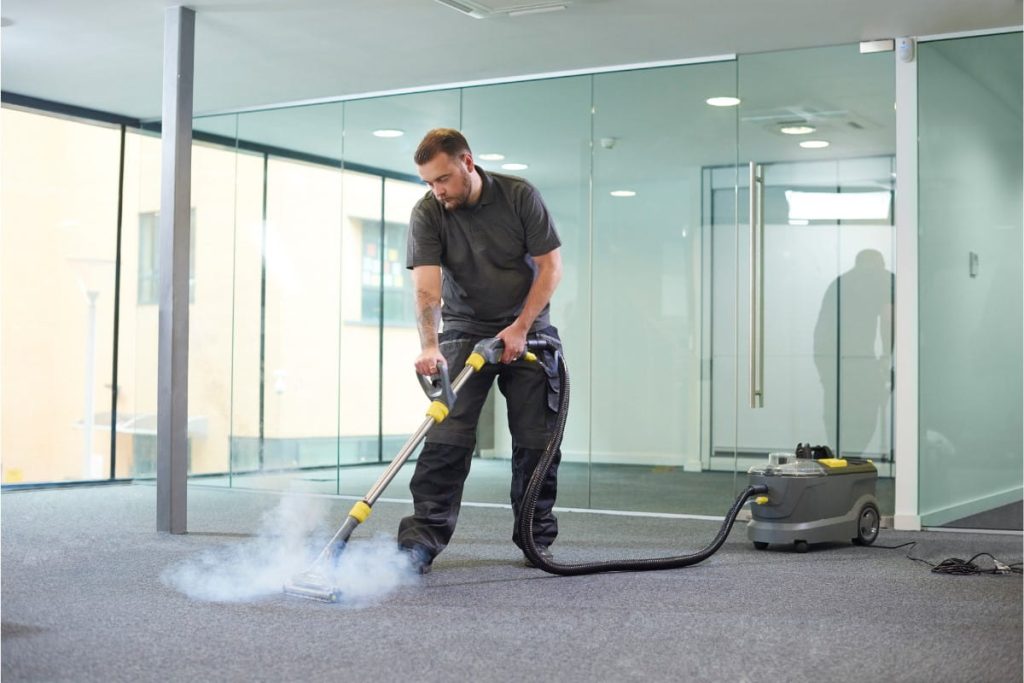 Free up un-utilized space and declutter:
Businesses can also free up unutilized storage space. This can be emptied and repurposed if you've got a closet for cleaning supplies and equipment. The highly trained folks at I.M.K. cleaning services L.L.C. arrive with all the necessary equipment and cleaning products. Empty your cleaning closet and utilize it to store something more beneficial to your business. There will no longer be any stinky scrub brushes, broom pails, grimy buckets, or filthy cloths.
Commercial cleaning services are an excellent option for big and small businesses and can be well worth the investment. The pandemic has reminded everyone that hygiene and cleanliness are critical to keeping people healthy. Commercial cleaning services have far more advantages than you may realize.
Cleaning services are essential in any workplace, but commercial cleaning frequently goes above and beyond the call of duty. In addition to keeping everything brand new, these services can help you save money in the long run while giving your prospective customers or associates the first impression you deserve.
Have any questions regarding the topic Commercial Cleaning Services Near Me? Feel free to comment below.
Also Read: Why Your Office Could Use a Great Deep Clean