Welcome to the Topic "Why it's imperative to strip and wax the flooring in your facility"
When were the floors in your building last swept and waxed? Several months or several years have probably passed since then. Floors are frequently ignored, and we literally walk all over them. Your floors are an investment, even though you might not know it, given the everyday assault they endure. You ought to safeguard your investment. Long-term neglect can cause a floor to deteriorate, and replacing a floor is much more expensive than maintaining it properly.
Why are stripping and waxing necessary, you may ask.
A floor's finish with the necessary sheen, which gives your facility a feeling of cleanliness, is the evident outcome of having it stripped and waxed. The less apparent justifications are more practical; waxing and stripping eliminate contaminants and filth accumulating on the floor. The procedure produces a protective layer between both the floor and potential threats. Additionally, this barrier lessens the likelihood that dampness or water leaks will cause the floor to become deformed or damaged.
A building's floors can dramatically increase its age, making visitors and staff less inclined to enjoy the space. Most of the ageing has taken place on the wax, not your floor, if your floors have already been waxed, which they should be. A second wax layer might increase shine, but it won't be able to cover up the dirt that has mixed in with the first one. It is best to thoroughly prepare your floors for an even, alluring sheen by professionally peeling the older wax. This will eliminate all the dirt accumulation. You can get in touch with professional commercial cleaners in your area. If you are in the Michigan area, contact I.M.K. commercial cleaning L.L.C. at http://www.imkllc.com to avail of the best professional strip and wax services.
Wax flooring to avoid deterioration
Without routine waxing, foot traffic will irreversibly harm the flooring of your building. This can include little imperfections like scuffs and stains and more costly problems. Wax mostly keeps moisture out of or away from your flooring. Flooring is more susceptible to mould growth, moisture-induced bubbles, and deformation without wax. Professional floor waxing protects floors by ensuring that any nicks or spills only harm the top layers of wax, protecting the structural integrity of your commercial building. Regularly waxing your floors can protect their high value and preserve their visual appeal.
While stripping and waxing are essential for all flooring types, they can notably enhance the appearance of wood floors by covering up any innate cracks or protrusions.
Prevents tile lifting
Without adequate fortification, the dirt, sediment, and humidity that permeate the floor's surface can do more significant harm than just marks or scratches. Individual tiles or floors may even shift and crack due to it. The glue may become weak, and the tile may slide if water or debris penetrates below the surface. Although they don't appear exceptionally professional, wobbly tiles can be deadly. The waxing process offers a protective layer by preventing future fractures from forming and keeping moisture or detritus from penetrating below the surface.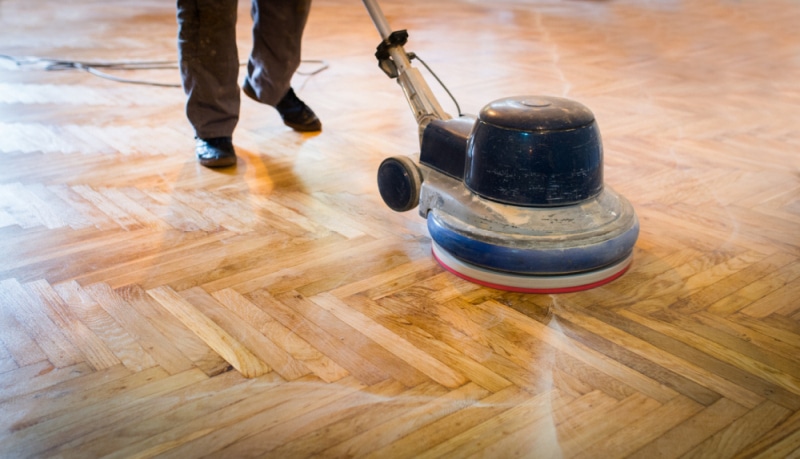 Employ a pro to save expenses.
This may seem counter-intuitive to many facility managers who enjoy doing things themselves. But when it comes to stripping and waxing floors, it is essential to employ a skilled commercial cleaning firm like www.imkllc.com, which uses environmentally friendly products and the highest-grade tools. It isn't easy to complete this task correctly and calls for specialist skills and top-notch equipment. Your floors will suffer irreversible harm if the wrong mixture is used to strip or wax them, either by permanently damaging the flooring or shortening the lifespan of your floors. Since it adds lustre and extends the life of the value of your building, stripping and waxing is the most low-cost way to "get" new flooring.
How Frequently Must a Floor Be Stripped and Waxed?
The amount of wear on your floor will primarily influence how often you should strip and wax it; nonetheless, it is advised that you strip and wax your facility's floors once or twice a year.
For instance, schools should strip and polish their floors during summer and winter breaks. School floors should be periodically maintained because
they see a lot of foot activity and can sustain a significant amount of wear and damage.
Your facility's floors should be regularly stripped and waxed if they experience high wear and tear or receive foot traffic comparable to that of a school.
Generally, commercial facilities with high traffic, like eateries or commercial establishments, should have their floors stripped and waxed once a year or every eight to twelve months. This will ensure that your floor continues to look its finest.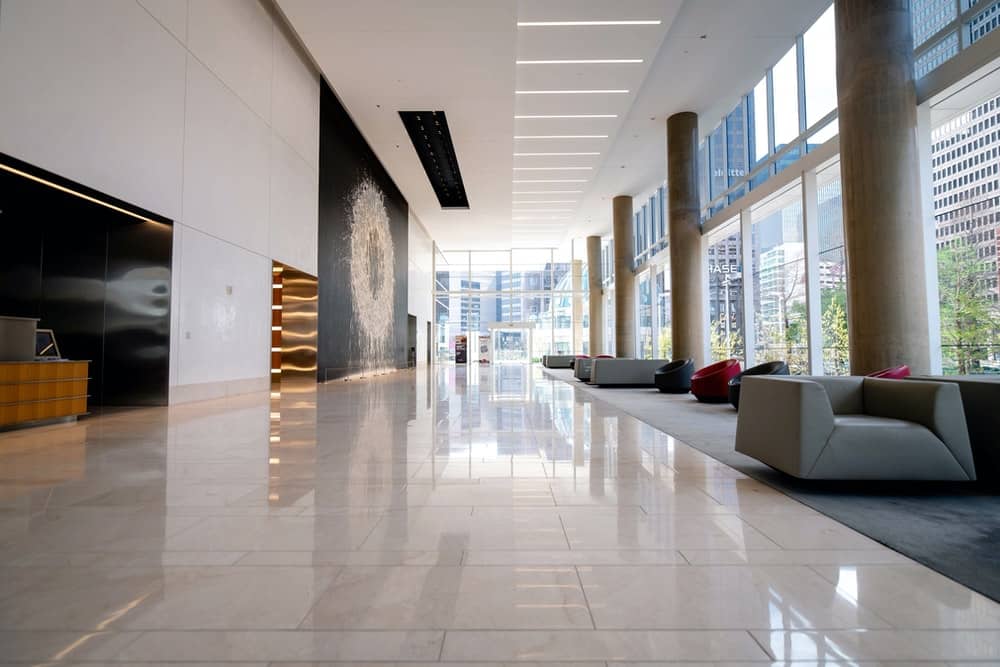 How Long Can the Stripping and Waxing Procedure Take?
Most floors can be stripped and waxed in one day, depending on the space's ample space. Because some more significant projects, like schools, might take weeks, they are often finished over the summer and winter breaks.
Generally speaking, the chemical stripping procedure must sit for around fifteen minutes before the floors are agitated—the following day after curing overnight after being applied.
A low-odour stripping chemical should be utilized in more delicate settings, such as hospitals or nursing homes. As each side of the floor must be stripped and waxed separately so that the patient rooms may continue to be used, hospitals and nursing homes frequently take longer to strip and wax their floors.
As a significant investment, floors need to be maintained to keep them looking good. Hiring a professional business to strip and wax your floors might not seem like a top priority, but it should be. By keeping up with their maintenance, you may extend the life of your flooring from season to season throughout the years! Helping your company ultimately reduce long-term maintenance expenses and enhance the aesthetic of your premises.
Don't hesitate to contact a professional commercial cleaning company like www.imkllc.com today to keep your floors and your facility in excellent shape all year round and to satisfy your waxing and stripping needs.
Have any questions regarding the topic "Why it's imperative to strip and wax the flooring in your facility" feel free to comment below.
Also Read: Reasons for getting ground and tiles cleaned professionally in 2022