Welcome to the Topic "Day Porter Services: What They Are, and Do You Require Them? "
A Day Porter, Day Matron, or just a Porter is a person assigned to an industrial building to help with routine facility maintenance tasks, most of which are cleaning-related. These responsibilities can include but aren't limited to maintaining public spaces, mopping up spillages, wrapping up speciality detail cleaning, policing entryways, changing bulbs, picking up trash in smoking areas, inspecting cafeterias and coffee stations, and performing other tasks as assigned by the facilities manager. The day porter's duties are varied and are determined by the organization they work for. An essential component of a professionally managed facility, the Day Porter collaborates with the Night Cleaning Team to help provide fluidity and continuity between shifts.
Day porters frequently serve as an establishment's unsung heroes. These important team members don't just do the cleaning; they also contribute to maintaining the reputation of your building and guaranteeing tenant, employee, and customer satisfaction. Being able to cross off tasks that could otherwise overwhelm your "to do" list is a crucial service your day porter can offer you as a facility manager. They keep your facility tidy and in good condition. A Day Porter or Day Porter Crew performs the duties of a paid daytime cleaning business. The folks at http://www.imkllc.com provide excellent day porter and cleaning services in the Michigan area.
For the effective operation of your building, a professional day porter will perform essential functions such as:
disinfecting public spaces such as kitchens, cafeterias, and patios
Monitoring entrances to ensure they always look their best
observing and maintaining restrooms
Taking out the trash and detritus
setup and breakdown of meetings
The precise tasks that your day porter performs will depend on your facility's maintenance requirements and your preferences as a facility manager. Typically, they are given a predetermined list of maintenance duties to do along with a timetable.
A reliable day porter provider will follow the guidelines set forth by the operations specialist, building owner, or general contractor. A day porter will often be responsible for carrying out regular daily activities and handling unexpected events.
They may be involved in locating damaged property or equipment in addition to cleaning. They frequently collaborate in pairs and teams when working in bigger settings, especially in mixed-use buildings or other cross-functional physical locations.
Some benefits of hiring day porter services include but are not limited to: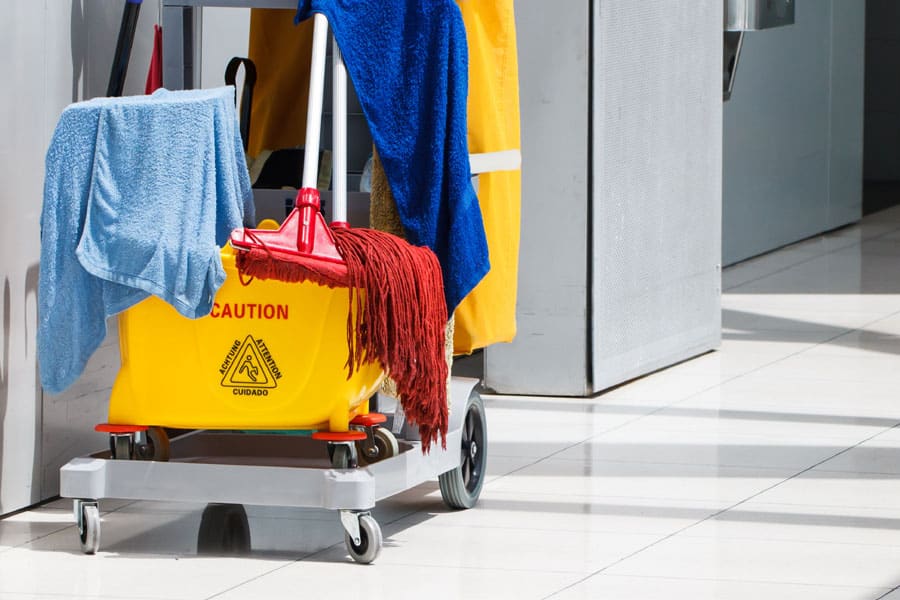 Services For Security
Among people who make varied contributions to a building's safety and security are porters. They frequently enter the building before the start of regular business hours and deactivate the security system.
A porter typically conducts a preliminary inspection of the building when they unlock doors to look for any issues. They are frequently given visitor control duties, such as verifying building entrants through. During a day porter's shift, several security-related problems could occur, such as seeing any unauthorized entrance attempts that might occur after hours. A porter may occasionally see and report vandalism-related issues, such as shattered windows or vandalism.
Even though they aren't in charge of specifically enforcing protection at a facility, day porters can act as good impediments. During their regular inspection of the building's perimeter, a porter, for instance, may ask kids who are lingering to keep it moving.
Services for Premises
Considering the worries around the COVID-19 disinfection procedures, having a day porter on board is a massive advantage. Several new guidelines have been put into place by the Centers for Disease Control and Prevention (CDC) and are extensively used.
One of these top issues is how to properly clean heavily used or "high contact" surfaces in commercial settings. The CDC advises more frequent cleaning of items found in reception and lobby areas, such as counters, doorknobs, and elevator buttons. Balustrades, telephones, and electrical switches are examples of additional items that a day porter might clean once or more throughout the day. An EPA-approved disinfectant that has been shown to be efficient at eliminating bacteria and viruses should be used to finish the disinfecting process.
Restrooms, particularly those with a high traffic volume, are another important area of concentration for day porters. In addition to limiting the spread of disease, poorly maintained restrooms can harm a company's reputation. Sinks, counters, urinals, mirrors, as well as other surfaces and items, are some of the main cleaning tasks. Restocking the sanitary goods and soaps in the bathrooms is also necessary.
In addition to providing excellent porter services, professional firms like the folks at IMK cleaning services will make sure that all regulations set forth by the authorities are accounted for.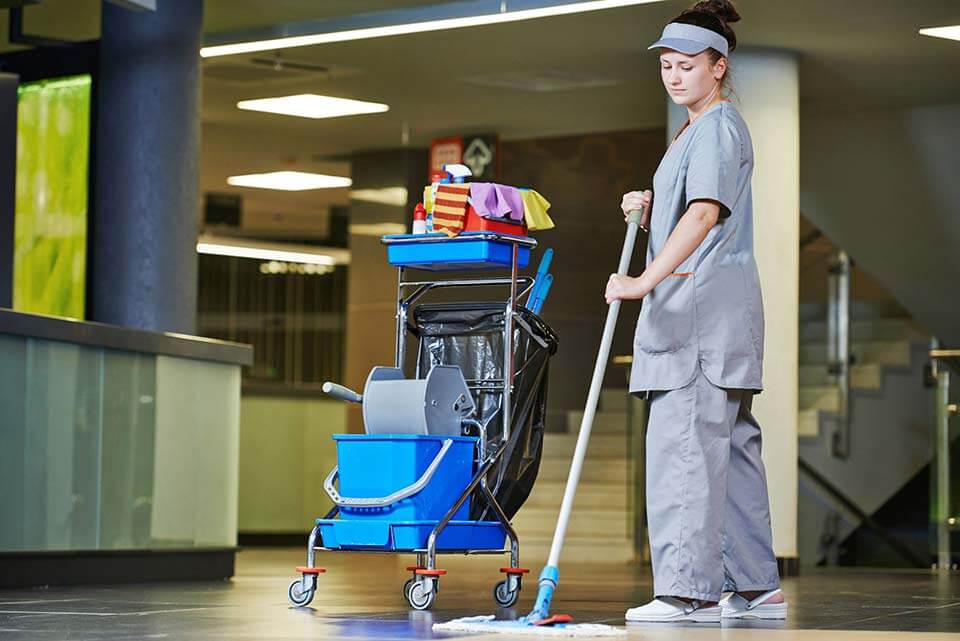 Services for Information
Facility managers value having a capable staff member on hand since day porters are very versatile. For instance, when frost, snowfall, or torrential rainfall has accumulated along passageways, there may be safety problems.
When unanticipated issues arise and interim safety precautions are necessary, a day porter might be called upon to act immediately. As an illustration, consider a sudden roof leak that necessitates limiting traffic in the area while repairs are carried out.
Technical Support
A day porter can be quite helpful when completing a range of technical jobs. You may be wondering how.
Costly equipment parts classified as financial assets that regularly need inspection and maintenance are often found in large commercial properties. Although many day porters lack the skills required to do intricate maintenance, they can spot potential repair needs.
They may be required to inspect the interior and external lights and change bulbs as needed. Porters play a crucial role in routine and preventative chores as well as when the facility hosts exceptional projects or events.
It is crucial that you identify the tasks that are especially significant to you in order to ensure the success of your day porter. Everyone has aspects of their job they enjoy the most and the least. If you don't clearly define objectives with your day porter, it's only natural that they'll gravitate towards certain jobs and put off the less enjoyable ones. They are frequently assigned so many tasks that it is all too simple to think that replenishing the restrooms or spot-cleaning your entryway is not as crucial as they once thought. You must be clear about your responsibilities and objectives.
Your facility can benefit enormously from the addition of a day porter, who can help maintain your facility in excellent nick and by operating efficiently around the clock. Contact the staff at IMK cleaning services LLC at www.imkllc.com right away if you think a day porter would be exactly what your facility (or facilities) needs, so they can help you create a custom program to suit your needs.
Have any questions regarding the topic "Day Porter Services: What They Are, and Do You Require Them? " feel free to comment below.
Also Read: Advantages of Professional Carpet Cleaning and the Potential Financial Savings