Welcome to the topic How A Clean And Organized Office Can Boost Productivity.
Every industry has a bottom line. Are you increasing yours?
As the world of business continues to evolve, there are multiple ways both new and mature companies are staying ahead of the crowd. In this season, numerous different businesses are seeing monumental success and growth throughout their entire organization.
How are they capitalizing on this season of expansion you ask?
The secrets to success are quite simple but only a few people choose to take a leap of faith and unlock them. Stop wasting your time, money, and energy on failed attempts at maintaining a clean workspace. Start seeing the enhanced level of productivity you desire.
Whether you're looking for surface-level aesthetic benefits or deeper operational advantages, investing in professional commercial building cleaning services is the right answer.
If you still aren't convinced, keep reading to learn how to reap remarkable benefits right now!
How A Clean And Organized Office Can Boost Productivity | 3 Advantages!
When was the last time you walked into a grimy establishment and wanted to give your money to their cause?
Never!
Don't underestimate the power cleanliness can truly have over the productivity of your employees and the overall attractive nature of your business. Let's dig a little deeper into the true benefits of upholding a high professional standard at your place of work.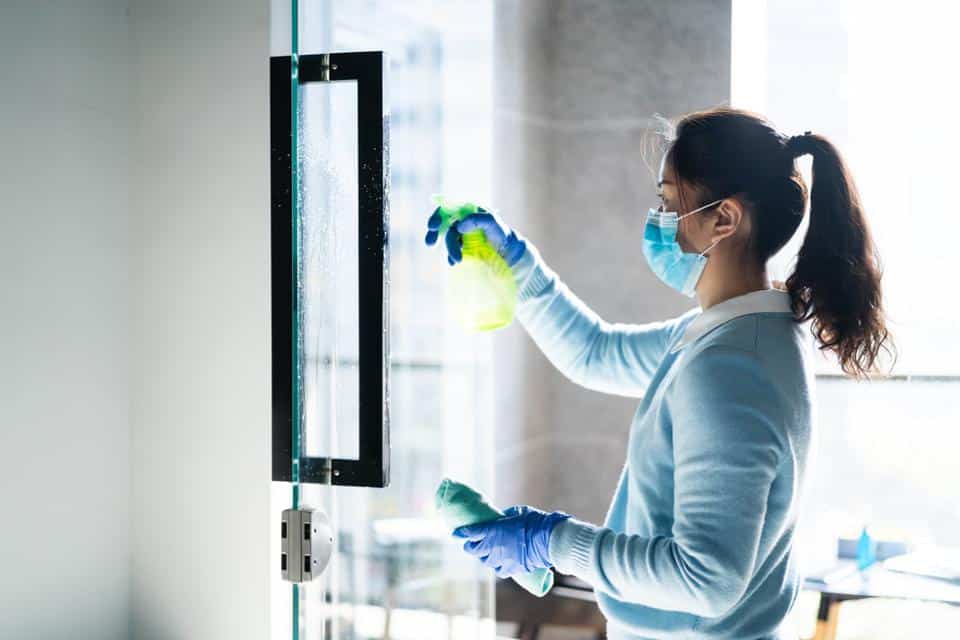 Elevate Your Organization
When you partner with an experienced cleaning company, a professional deep clean is always the expectation. From monthly cleanings to regular day porter services, your organization will always be putting its best foot forward.
Receiving professional cleaning services allows you to ensure your employees can maintain a certain standard of productivity. With essential tools and important documents in their assigned place, your daily operations can run smoothly.
Protect Your Short-Term Cash Flow And Long-Term Assets
Germs are always lurking in the air!
The best way to fight against the negative effects of harmful bacteria is to invest in office cleaning services. Prospective clients will feel much more comfortable investing in your business if they feel incredibly safe and comfortable as soon as they step through the door.
Additionally, trusting in experts that use environmentally friendly cleaning products is an admirable way to keep your employees healthy and productive!
Safeguard Your Human Resources
Keeping an untidy work environment shows that your business doesn't prioritize the safety of its employees or clients. If bins are bursting with trash and random objects are covering your floor, someone is bound to trip on the overflow.
Circumvent any preventable accidents by placing a high level of importance on the overall maintenance of your establishment. When your employees can step into a clean working environment every single day, they will feel proud to be there.
This healthy pride will translate to their willingness to come to work looking and feeling as sharp as a tack! The most groundbreaking ideas are born in spaces where individuals can think clearly and let their creativity fly!
Does that sound like your office?
High-Value Clients Respect A Spotless Clean So…
Why not give them what they want?
As new businesses continue to rise, consumers aren't simply looking to buy products without giving them some thought. Your strong desire to show clients the value you bring is best displayed through a professional space where they can invest in your mission.
Fortunately, I.M.K. Cleaning Services offers the pristine deep cleaning services you need to elevate your business. Take your operations to the next level by investing in the details that matter most. Trust us, your employees will thank you for setting them up for success!
Contact us right now to learn more about how we can serve you!
Have any questions regarding the topic How A Clean And Organized Office Can Boost Productivity? Feel free to comment below.